Art Director
ref nr: /34/03/2023/MM
June 2, 2023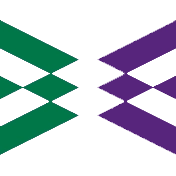 In Antal we have been dealing with recruitment for over 20 years. Thanks to the fact that we operate in 10 specialised divisions, we have an excellent orientation in current industry trends. We precisely determine the specific nature of the job, classifying key skills and necessary qualifications. Our mission is not only to find a candidate whose competences fit the requirements of the given job advertisement, but first and foremost a position which meets the candidate's expectations. Employment agency registration number: 496.
We are currently seeking an experienced and talented Art Director to join renowned PC/Console studio. As the Art Director, you will be responsible for executing the overall artistic vision of games and ensuring excellence in all aspects of in-game visual assets. You will work closely with the Creative Director to create compelling and visually stunning experiences that captivate players.
Responsibilities:
Collaborate with the Creative Director to develop and execute artistic visions for games, ensuring alignment with the overall creative direction.
Effectively communicate the artistic vision to relevant teams, providing clear guidance and feedback throughout the development process.
Maintain the artistic vision and ensure visual consistency across all aspects of the game.
Create the visual and stylistic direction for game content, including characters, objects, worlds, and animations.
Monitor and evaluate the quality of visual assets, providing guidance and support to artists and team leads to ensure the highest level of artistic excellence.
Collaborate closely with the Technical Art Director to establish efficient asset creation pipelines that optimize gameplay, style, and narrative principles.
Manage and oversee the effective creation of visual assets, adhering to applicable methodologies and project timelines.
Foster the growth and development of the art team, actively participating in recruitment efforts to attract top talent to the department.
Qualifications:
Minimum of 10 years of experience in the video game art field, with at least 5 years of experience as a Lead Artist or Art Director.
Proven track record of working on AAA titles, with a portfolio showcasing exceptional artistic skills and knowledge in composition, lighting, color, and other aspects of visual design.
Strong experience in art team management, with the ability to effectively communicate and collaborate with colleagues and third parties.
Extensive knowledge of character, object, world, animation, and other asset creation, with the ability to direct asset creation to optimize them in support of gameplay, style, and narrative principles.
Excellent communication skills, both verbal and written, with fluency in English.
Passion for gaming and a deep understanding of industry trends and emerging technologies.
Benefits:
A comprehensive benefits package, including private medical care, life insurance, relocation support, pro-health campaigns, psychological support, and bonuses.
An outstanding work atmosphere within a highly skilled team of professionals, with flexible working hours, no dress code, and full support from our dedicated HR Business Partner.
Ongoing communication through company newsletters, PR, and project updates to ensure you are always informed.
Ample opportunities for personal development, including a dedicated development budget, extra paid days for training and CSR, stable career paths, and extensive internal and external training opportunities.
Are you interested in this position? Apply now!
---
How will your application process proceed?
► Your application will be assessed by an Antal expert consultant.
► If you are shortlisted, a consultant will contact you for an initial call to clarify the details of the position and your expectations.
► If you agree to participate in the selection process, the consultant will present your profile to the prospective employer.
► They will continue to advise you throughout the selection process!
We wish you good luck!
What will you get if you apply through Antal?
Free career support from our expert consultant who will be in contact with you by phone or email, help you prepare for the interview and ensure the quality of the recruitment process.