Business Process Owner/Manager - Logistics&SCHM
ref nr: /26/03/2022/KJ
May 30, 2022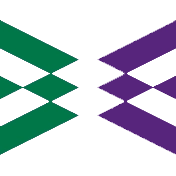 In Antal we have been dealing with recruitment for over 20 years. Thanks to the fact that we operate in 10 specialised divisions, we have an excellent orientation in current industry trends. We precisely determine the specific nature of the job, classifying key skills and necessary qualifications. Our mission is not only to find a candidate whose competences fit the requirements of the given job advertisement, but first and foremost a position which meets the candidate's expectations. Employment agency registration number: 496.
Role characteristics:
Business Process Owners - Manager is the main driver of the business transformation. Standards, guidelines, processes - they do it from the business point of view – they must understand what the business needs. They should be conceptional, visionaries, have strategic thinking, defenders of standards.
The clients is looking for several suitable candidates for this role, as each member of the team will have different main specialization. The reason for roles opening, is a creation of new Global Competence Centre.
The Business Process Owners - Manager will visit the production plants in Europe (Poland, Germany, Italy and France), so there will be up to 50% travelling.
If you worked e.g. as Logistics Manager, Supply Chain Manager, Project Manager in Logistics or as a Consultant in Logistics/Supply Chain, or as IT Process Owner, you might be a righ candidate to apply for this role. More information about requirements are written below.
Objective:
Responsible for defining & developing process standards and principles for ITS EMEA
Design and build a standard E2E process in ITS EMEA
Implement processes and enable process maturity in the plant
Ensure business requirements are implemented in SAP and S4 and/or other relevant systems
Ensure the ability to measure process KPI
Tasks:
Define Business requirements of each E2E process; ensure stakeholder involvement
Define and document Level 2 & 3 processes together with relevant business partners such as sales, production, and procurement
Implement processes together with all relevant interfaces
Ensure process variants if required
Define, design, document, implement processes in supply chain
Communicate to internal and external parties (employees, suppliers, etc.)
Workshops in plants – explain what the target is, definition of steps (how to get there), explain standards (why the corporate one is the right one and we do not want extra solutions for individual plants)
Requirements:
Previous operative experience at least 3 years (planning, disposition/customer service in logistics, information flow, dealing with supplier, warehousing, trasport, packaging).
Experience with Supply Chain Landscape (ability to describe it and knowledge of how it works)
Process minded (able to define, duciment processes, run workshops with stakeholders)
Practical experience in international E2E supply chain operations
Strong argumentation skills, ability to network
Experience as SAP end-user (working/user knowledge of SAP)
Practical knowledge of forecasting, production program planning and MRP
Fluent English language skills