Digital Marketing Customer Support with Czech, Romanian, Hungarian or German
ref nr: /117/05/2022/KR
WE INVITE YOU | ЗАПРОШУЄМО June 21, 2022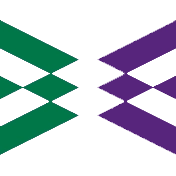 In Antal we have been dealing with recruitment for over 20 years. Thanks to the fact that we operate in 10 specialised divisions, we have an excellent orientation in current industry trends. We precisely determine the specific nature of the job, classifying key skills and necessary qualifications. Our mission is not only to find a candidate whose competences fit the requirements of the given job advertisement, but first and foremost a position which meets the candidate's expectations. Employment agency registration number: 496.
Your future employer is one of the best customer service centers globally. 50,000 team members in 20 cities are providing customer support for various areas at its best in more than 50 languages for international and well-known partners.
Are You a creative digital marketing enthusiast who loves the challenge of finding the right online advertisement products? We are looking for Customer Support with Czech, Hungarian, Romanian or German language for a Digital Marketing Project for one of the largest social media networks!
Are You looking for a place where you can truely be yourself and where only your motivation and skills count? After your application, we will reach out to you as soon as possible for a short telephone interview. Due to the current situation, we have a completely online recruiting process and are now offering virtual job interviews.
Apply now and join a marvelous team in Gdańsk (Poland)!
Customer Support with Czech, Hungarian, Romanian or German
for Digital Marketing Project
Location of work: Gdańsk (relocation packege)
Contract type: Full time employment contract
Salary: 10000 - 11250 PLN gross + extra bonuses
---
Overview of tasks:
Contacting new and existing clients (Agencies or Advertisers) via phone, chat and email on a daily basis, identifying sales opportunities and providing these businesses with the best solution for their business goal
Providing information about online advertising services
Preparation of online advertisement strategies based on the clients' needs
Assessing customers' advertising needs
We are looking for:
Proficient level of Czech, Hungarian, Romanian or German language (both written and spoken - min. C1)
English language on B2 level
Online advertising experience would be an asset
Social media affinity and active social media user
Ability to multitask and high resistance to stress
We will offer:
Fixed monthly basic relocation remuneration of 10000 - 11250 PLN gross with 1500 PLN bonus on top
Accommodation for 3 months (it can be a flat shared with other workers, there is always a separate room)
Compensation for airport transfer and flights costs
An additional bonus of 5000 Euro - paid in two installments (on commencement of training and on renewal of contract)
Comprehensive product training and intensive training-on-the-job
Internal training and further education possibilities via our campus
Advancement opportunities in our international company
Highly motivated and dedicated team with flat hierarchies and informal culture
Private medical healthcare
Medicover sports card
What will happen after you apply?
An Antal Consultant will contact You and conduct an initial recruitment interview with you.
Then a recruiter from the employer's side will call you.
You will take an online test to verify your knowledge of chosen language.
After passing the test, the Client's Team Manager will contact You and speak with you in chosen language.
Afterward, time for a decision about your employment, for which we are keeping our fingers crossed!
---
What is Antal?
Recruitment company!
We are the leader in the recruitment of specialists and managers, as well as in HR consulting. The brand is present in 35 countries and has been operating in Poland since 1996. During this time we built many candidates' careers, thanks to our flexible and comprehensive approach to all recruitment processes. Our specialists, completely free of charge, will help you find and get the best job for you!
What will you gain by applying for Antal job offer?
Free career support!
By applying for Antal offers, you will receive support from our Consultant, who will keep in touch with you via e-mail or phone, help you prepare for the interview, and take care of the quality of the recruitment process.