EHS Manager
ref nr: /20/06/2022/KT
June 29, 2022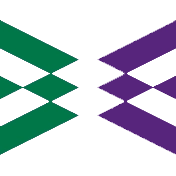 In Antal we have been dealing with recruitment for over 20 years. Thanks to the fact that we operate in 10 specialised divisions, we have an excellent orientation in current industry trends. We precisely determine the specific nature of the job, classifying key skills and necessary qualifications. Our mission is not only to find a candidate whose competences fit the requirements of the given job advertisement, but first and foremost a position which meets the candidate's expectations. Employment agency registration number: 496.
Pro našeho významného klienta z oblasti FMCG hledáme šikovného kandidáta na pozici EHS Manažer pro tři závody v Ústeckém kraji.
Vaší zodpovědností bude:
Implementace strategie systémů v oblasti EHS napříč závody.
Koordinace činností a procesů v oblasti BOZP, PO ochrany životního prostředí napříč závody v souladu se zájmy společnosti.
Zajišťovat shodu systémů a procesů EHS s požadavky společnosti a s legislativními požadavky v oblasti hygieny, BOZP, životního prostředí, požární ochrany.
Vést vyšetřování incidentů a přípravu A3 reportů, spolu s nastavováním a kontrolou plnění nápravných opatření.
Příprava závodů na audity EHS společnosti a účastnit se auditů.
Metodicky řídit a školit vedoucí pracovníky na závodech v oblasti EHS.
Monitorovat a kontrolovat dodržování EHS předpisů, postupů a standardů.
Aktivně spolupracovat s EHS managery na ostatních závodech, jednotkách a s dalšími odděleními (např. HR, Technologie, Údržba, Controlling apod.) na neustálém zlepšování v oblasti EHS.
Stanovovat cíle pro jednotlivé oblasti EHS ve spolupráci s přímým nadřízeným a EHS Managerem Společnosti.
Koho hledáme:
SŠ vzdělání ukončené maturitou a min. 5 let praxe v analogické pozici v oblasti výroby, provozu, a nebo VŠ a min. 3 roky praxe v analogické pozici v oblasti výroby, provozu
Uživatelská znalost práce na PC (MS Office), SAP výhodou
Praxe v oblasti BOZP, PO, ochrany životního prostředí
Zkušenost v potravinářství výhodou
Znalost EHS legislativy ČR a mezinárodních EHS norem výhodou
Řidičský průkaz skupiny B
Znalost angličtiny min. úroveň B1
Zkušenosti s vedením týmu, komunikativnost
Co nabízíme:
Energické prostřední v moderním business centru
Velmi přátelský a fajn tým
Motivační ohodnocení a systém benefitů
Mobilní telefon, automobil, notebook
Pravidelná školení
Flexibilní pracovní doba