Field Service Engineer
ref nr: /8/09/2023/KJ
September 14, 2023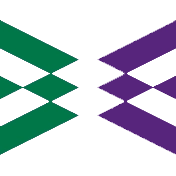 In Antal we have been dealing with recruitment for over 20 years. Thanks to the fact that we operate in 10 specialised divisions, we have an excellent orientation in current industry trends. We precisely determine the specific nature of the job, classifying key skills and necessary qualifications. Our mission is not only to find a candidate whose competences fit the requirements of the given job advertisement, but first and foremost a position which meets the candidate's expectations. Employment agency registration number: 496.
Field: Engineering/Logistics/Operations
Company size: global corporation
Location: Brno / or anywhere from Czech Republic
Contract type: HPP
Salary: base + variables + bonuses + per diem
---
As a Field Service Engineer, you will be directly responsible for performing commissioning, troubleshooting, repairs, routine maintenance, and other service tasks on gas engines.
About the job:
Perform engine service in compliance with maintenance protocols, including tasks such as oil checks, filter and valve replacements, and various measurements.
Carry out minor engine repairs in addition to scheduled service.
Execute major engine service in cooperation with colleagues according to the major service protocol.
Coordinate tasks with external suppliers who provide specialized services.
Monitor maintenance activities in compliance with the EHS (Environment, Health, and Safety) protocol.
Analyze engine failures in the fields of mechanics, electronics, and associated software systems. Review historical engine data.
Troubleshoot engine issues in electronics and mechanics.
Create visit reports detailing the purpose of the visit, symptoms, actions taken, materials and parts used, hours worked, results, and any necessary follow-up actions.
Generate a report on common faults and describe the root causes of these issues.
Work effectively as part of a team of technicians or independently.
Process timesheets, expense reports, Environmental Health and Safety (EHS) forms, and job reports in a timely manner.
Comply with all EHS policies and procedures to ensure a safe and productive work environment.
Requirements for the position:
High school or apprenticeship in automotive mechanics, agricultural mechanics, or a related field.
Previous experience in similair position
Fluent Czech and/or Slovak language skills.
English or German - B1 level
Effective communication with customers and a strong customer-focused approach.
Ability to work independently when required.
Willingness to travel for work purposes.
Category B driving license.
Proficiency in Microsoft Office software, with the ability to learn and adapt.
Are you interested in this position? Apply now!
---
How will your application process proceed?
► Your application will be assessed by an Antal expert consultant.
► If you are shortlisted, a consultant will contact you for an initial call to clarify the details of the position and your expectations.
► If you agree to participate in the selection process, the consultant will present your profile to the prospective employer.
► They will continue to advise you throughout the selection process!
We wish you good luck!
What will you get if you apply through Antal?
Free career support from our expert consultant who will be in contact with you by phone or email, help you prepare for the interview and ensure the quality of the recruitment process.