Global Product Owner
ref nr: /225/06/2022/JŚ
June 24, 2022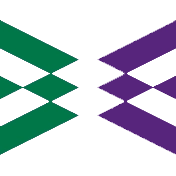 In Antal we have been dealing with recruitment for over 20 years. Thanks to the fact that we operate in 10 specialised divisions, we have an excellent orientation in current industry trends. We precisely determine the specific nature of the job, classifying key skills and necessary qualifications. Our mission is not only to find a candidate whose competences fit the requirements of the given job advertisement, but first and foremost a position which meets the candidate's expectations. Employment agency registration number: 496.
We are looking for a Global Product Owner who will form the product management team for the Vision program together with the Global Product Manager. Together you create and pursue the vision for the future information solution. You are responsible for picking up business ideas from the market and the organization, identify global patterns, run the full discover and design process and create the backlog for multiple development teams. You test and validate business ideas and make sure that an exceptional product is being created. You manage local and global stakeholders and ensure the fit for several markets. With the local product managers, you are end-to-end responsible for the quality of all products that enter local markets.
Tasks and responsibilities:
Operates as extension of global Product Manager in working with local product management, UX, and global pattern owners
Translates the local market requirements to global requirements / patterns
Ensures that what is delivered by the development team fits the needs of the Legal & Regulatory market and delivers value
Works with Global Product Manager to plan Program Increments
Ensures the country market requirements are covered in patterns + configurability
Sets priorities for the common pattern backlog
Defines with local teams high level acceptance criteria for patterns & configurability
Responsible for the Program Increment/System demo
Develops & maintains a complete set of relevant user journeys for in scope segments
Establishes uniform definitions for all patterns
With UX, supports global market research, processing of research data
Overall progress and positioning of PD&I, as a key member of the PD&I team
Your profile:
Degree in Legal, Business Informatics, Business Administration or similar qualification
Professional experience in agile projects as Product Manager, Product Owner with good knowledge of agile methods and tools
Excellent knowledge of the legal market
Strong customer focus
Agile mindset
With your strong communication skills and empathy, you are able to operate excellent stakeholder management even in complex international structures and control requirements in a targeted and efficient manner
You are solution-oriented, have a hands-on mentality and enjoy working in interdisciplinary teams
Developed personal responsibility, communication and coordination skills, social competence
People management experience
Excellent English skills
We offer:
Learning Programs: Project Management Academy; access to learning platforms: LinkedIn Learning, Ella Language
Private healthcare program; Multisport; Employee Assistance Program
2 hours of time off on second Friday of the month
2 days off/year for your personal development
A day off on your birthday
A day for for volunteering
Flexible working hours
Freedom to work from office or remotely
A variety of webinars on business- and non-business topics
Integration events, fairs, sports clubs: football, cycling, sailing, mountain hiking
Many more!