Procurement Manager
ref nr: /10/06/2022/MH
June 15, 2022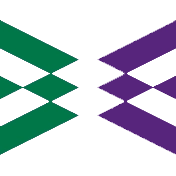 In Antal we have been dealing with recruitment for over 20 years. Thanks to the fact that we operate in 10 specialised divisions, we have an excellent orientation in current industry trends. We precisely determine the specific nature of the job, classifying key skills and necessary qualifications. Our mission is not only to find a candidate whose competences fit the requirements of the given job advertisement, but first and foremost a position which meets the candidate's expectations. Employment agency registration number: 496.
When you join my client's company, the world becomes your workplace.

Interested in taking the next step of your logistics procurement career within a diverse team and a truly global organisation?
Key responsibilities
Depending on the level of authority, manages or participates in the negotiation of contracts, tariffs and service level agreements within its scope.
Manages procurement projects across a range of procurement areas with responsibility for the regions
Calculate and plan to maximize contract values ​​and reduce risk
Perform supplier market analysis and organize vendor market information to compare business costs with competitors to ensure we are cost competitive.
Act internally as an important point towards suppliers (and vice versa)
Support profitable business growth initiatives
Supports procurement activities within owned and external warehousing operations
Lead / participate in the annual priorities of the joint cost plan
We are searching
We prefer + 5 years of relevant experience
Demonstrated negotiation skills
Minimum bachelor's degree
Experience with supply relationship management, supply chain and contract management
Experience with digital procurement tools - an advantage
Thinking about improving customers and processes;
Demonstrated market knowledge in the field of land transport and / or logistics and service procurement and contract logistics
Understanding how customer needs relate to procurement activities
Strong communication skills. Fluent English is a must!