Procurement Project Specialist
ref nr: /18/05/2022/KJ
May 19, 2022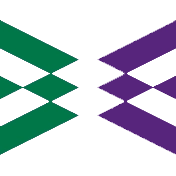 In Antal we have been dealing with recruitment for over 20 years. Thanks to the fact that we operate in 10 specialised divisions, we have an excellent orientation in current industry trends. We precisely determine the specific nature of the job, classifying key skills and necessary qualifications. Our mission is not only to find a candidate whose competences fit the requirements of the given job advertisement, but first and foremost a position which meets the candidate's expectations. Employment agency registration number: 496.
For our client, a global company which operates in the field of logistics and transporation, we are looking for Procurement Project Specialist.
Job scope:
Working independently or with guidance from Procurement managers you will be responsible for independently executing end-to-end sourcing projects for the Area that reduce cost, improve profitability or enhance Procurement efficiency. This includes understanding supplier operating models, executing the ideal negotiation strategies and implementing process changes across multiple departments within or outside of the procurement organisation.
You will provide local procurement solutions at a pace that fits the evolving business needs. As well as this you will be responsible for driving the net zero agenda in line with our companies values.The focus in this role will be on strengthening vendor relationships and driving contractual performance in country to support the company Logistics and Services Strategy.
Our function also needs to ensure contract implementation. Cooperating with a broad variety of stakeholders is part of the daily job; suppliers, stakeholders across all company brands
The role will therefore be instrumental in developing structure, planning and on-time execution of contracts.The role reports directly to the Head of Logistics & Service Procurement and is dedicated local/ tactical procurement & L&S projects in the stated region.

Responsibilities:
Supports / Manages procurement projects, as per the Six Sourcing Steps across a wide range of procurement areas with responsibility for stated region
According to authority level, manage, handle or participate in negotiations for inland contracts, tariffs and Service Level Agreements within your scope.
Act as an escalation point internally towards suppliers (and vice versa)
Calculate and plan to maximise contractual values and mitigate risk
Cooperating closely with colleagues and stakeholders in LOC, and within company Line & Hamburg Sud with Area, CEN L&S Category Management, Inland Network Design, Area Product, and other LOC/Regional centres
Tactical & adhoc Procurement activities within the region (providing local solutions by applying local knowledge)
Perform supplier market analysis and organise market intelligence for suppliers in scope and benchmark company L&S costs with competition and ensure we are cost competitive.
Support Inland Profitable Growth Initiatives• Facilitate root cause analysis for non-performing contracts
Support Procurement Manager where needed
Upon request, engage in Annual Priority, Joint Cost Plan initiatives, and other cross functional projects.

Candidate's profile:
Demonstrated market knowledge in landside transportation and/or logistics and services procurement and/or cold chain and contract logistics
Understanding (and proven network) of Czech vendors in regards to intermodal transportation and/or cold chain logistics and/or logistics & services
Good Negotiations skills
Strong Analytical skills
Experience within Supplier Relationship Management, Supply Chain and & Contract Management
Experience with digital procurement tools will be an advantage (COUPA specifically)
Excellent stakeholder management and strong communication skills
Comfortable with working in an ambiguous environment, with an agile mindset
Customer and process improvement mindset
Ability to exercise impact with or without direct authority
Fluent in English and Czech language