Sales Support Specialist - SK
ref nr: /17/06/2022/KJ
June 29, 2022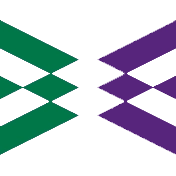 In Antal we have been dealing with recruitment for over 20 years. Thanks to the fact that we operate in 10 specialised divisions, we have an excellent orientation in current industry trends. We precisely determine the specific nature of the job, classifying key skills and necessary qualifications. Our mission is not only to find a candidate whose competences fit the requirements of the given job advertisement, but first and foremost a position which meets the candidate's expectations. Employment agency registration number: 496.
Sales Support Specialist
As Sales Support Specialist you will hold responsibility for supporting targeted customers in CZ and SK. The purpose of the role is to develop and maintain strong, long-terms business relationship with clients.
Key responsibilities:
Support Sales people in establishing and building strong business relationships with clients and provide personalized service
Assist with customer specific pricing and profitability analysis to enable market related response to rate inquiries and tenders
Track competitor information and market trends, suggest required action
Ensure timely response for all sales leads/key correspondence, handle incoming customer and vendor calls
Help facilitate effective execution of, and follow-up on client satisfaction surveys
Carry out and/or coordinate general administrative sales work, including data input and visit planning
Monitor client performance versus targets, as well as outstanding freight and adherence to agreed contractual credit terms
Solve disputes and discrepancies with clients
Create, formulate and manage service contracts with customers. Communicate service or rate changes, notable trends, policies and relevant information to assigned accounts
Taking responsibility around Contracting, Tender filling, LnS Quoting and Contract management
We are looking for:
Previous experience in similair area (2-3 years in customer service or sales experience)
Fluent Slovak language + English language on communicative level