Translator / Tłumacz
ref nr: /25/07/2022/AK
July 1, 2022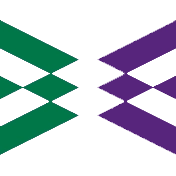 In Antal we have been dealing with recruitment for over 20 years. Thanks to the fact that we operate in 10 specialised divisions, we have an excellent orientation in current industry trends. We precisely determine the specific nature of the job, classifying key skills and necessary qualifications. Our mission is not only to find a candidate whose competences fit the requirements of the given job advertisement, but first and foremost a position which meets the candidate's expectations. Employment agency registration number: 496.
Finance and Accounting Translator EN - PL
For our international client - the world's leading BPO company, we are looking for an F& A Translator from English to Polish to support the transition process for the next 6 months
Responsibility:
Live translation from Polish to English & vice-versa during training/knowledge transfer
Document translation from Polish to English for editable screenshots, assessments & other SOP docs, as needed
Translators should be proficient in F&A vocabulary (accounting in particular) to enable a seamless translation experience
Individual Contributor role
Requirements:
Proven work experience in applicable F&A tower, with translation/interpretation experience
Ability to support a project for 6 months
We offer:
Private medical care for you and your family
MyBenefit Cafeteria System (including Multisport)
Additional private life insurance
Referral and performance bonuses
Support in upskilling (language or finance courses)
Don't miss a great opportunity. Apply!