QA Automation Engineer (Remote)
ref nr: /59/04/2022/KR
June 30, 2022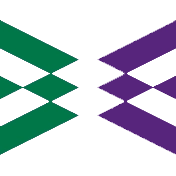 In Antal we have been dealing with recruitment for over 20 years. Thanks to the fact that we operate in 10 specialised divisions, we have an excellent orientation in current industry trends. We precisely determine the specific nature of the job, classifying key skills and necessary qualifications. Our mission is not only to find a candidate whose competences fit the requirements of the given job advertisement, but first and foremost a position which meets the candidate's expectations. Employment agency registration number: 496.
Category: Testing, Java
Requirements: Java or C#, SQL, Cucumber, English, Automation, Selenium
Nice to have: AWS, Terraform, Polish, Team player, Jenkins
Salary:
15 000 - 26 000 PLN (UoP)
17 000 – 26 000 PLN (B2B)
About the Employer:
Your future employer is a technology company focused on custom software and product development. As a team of experienced experts, they work with technology that makes a difference and has a strong impact on the world of everyday life, supporting businesses and digital transformation.
Connecting people's talent, cutting-edge technology, and innovation, they create end-to-end software solutions that help their clients accelerate their business development with the latest technology advances.
Use cloud computing, artificial intelligence, machine learning , IoT, big data, business intelligence, and advanced analytics to provide reliable, scalable software that gives businesses unlimited flexibility to changing needs.
Why would You want to apply here?
Is it the chance for swift career progression?
Maybe an opportunity for constant growth?
Or highly respectable clients?
Not to mention financial & benefits packages?

Countless reasons.
One decision.
Make it.

#ITheaven
Daily tasks:
Developing and implementing new functionalities for our Clients products, and maintaining existing ones
Cooperate closely with the product team, designers, QA and other engineers on curated backlog that brings real value
Providing expertise and mentorship for less experienced members of the Frontend Team
Participate in refinement/plannings sessions where you have a real impact on the shape of our product strategy
Profile:
70% Nowe funkcjonalności
10% Utrzymanie / naprawa bugów
10% Wsparcie klienta
5% Tworzenie dokumentacji
5% Spotkania
Offer details:
Rekrutacja online
Język rekrutacji: Polski & Angielski
Stała długość kontraktu
Praca w pełni zdalna
Głównie nowe funkcjonalności
Elastyczne godziny pracy
Brak podróży służbowych
Metodology:
Unit tests: 100% coverage
Tester(s): 12
Agile management: Scrum
Knowledge repository: Confluence, GitHub
Code reviews: GitHub
Static code analysis: Veracode
Version control system: GIT
Build server: Jenkins, TeamCity
Swoboda wyboru narzędzi: Tak
Benefits:
Sport subscription
Training budget
Small teams
International projects
Private healthcare
Childbirth bonus
Vocational bonus
Polish classes
English classes