Senior .NET Developer (remote)
ref nr: /235/03/2022/KR
June 30, 2022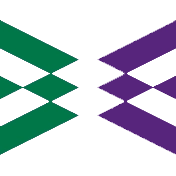 In Antal we have been dealing with recruitment for over 20 years. Thanks to the fact that we operate in 10 specialised divisions, we have an excellent orientation in current industry trends. We precisely determine the specific nature of the job, classifying key skills and necessary qualifications. Our mission is not only to find a candidate whose competences fit the requirements of the given job advertisement, but first and foremost a position which meets the candidate's expectations. Employment agency registration number: 496.
Nazwa: Senior .NET Developer (Remote)
Kategoria: Backend, .NET
Wymagania obowiązkowe: .NET, NET MVC, C#, English, , Web API, .NET Core
Mile widziane: Docker, SQL, Jira, Azure
Widełki:
18 000 - 25 000 PLN (UoP)
20 000 – 27 000 PLN (B2B)
Opis stanowiska:
Your future employer is a technology company focused on custom software and product development. As a team of experienced experts, they work with technology that makes a difference and has a strong impact on the world of everyday life, supporting businesses and digital transformation.
Connecting people's talent, cutting-edge technology, and innovation, they create end-to-end software solutions that help their clients accelerate their business development with the latest technology advances.
Use cloud computing, artificial intelligence, machine learning , IoT, big data, business intelligence, and advanced analytics to provide reliable, scalable software that gives businesses unlimited flexibility to changing needs.
Why would You want to apply here?