Senior VFX Artist
ref nr: /11/12/2022/VD
December 15, 2022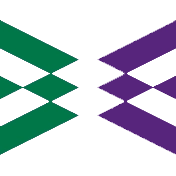 In Antal we have been dealing with recruitment for over 20 years. Thanks to the fact that we operate in 10 specialised divisions, we have an excellent orientation in current industry trends. We precisely determine the specific nature of the job, classifying key skills and necessary qualifications. Our mission is not only to find a candidate whose competences fit the requirements of the given job advertisement, but first and foremost a position which meets the candidate's expectations. Employment agency registration number: 496.
Antal International is looking for an experienced VFX Artist who will create environments, weapons and characters to life in AAA games. Using special effects, will support gameplay and create complete immersion in a given scene.
The company is one of the biggest and well-known Gaming studios worldwide, currently working on a new Open World FPP RPG AAA game and keep developing the iconic brand IP (more than 35-million-euro revenue every year.)
Why it might be interested in you:
► Private medical care, life insurance, partial lunch financing, a social benefit fund, dedicated development budget for each employee, mentoring programs, relocation package; extensive benefits plan provided for each employee.
► Possibility to decide to work on the new IP RPG or on the existent IP
► Development budget for each employee, career paths, a mentoring program, internal and external training, English and Polish classes financing.
► Relocation in Poland (completely supported by them) or Full Remote
Requirements for the position:
► Min. 2 years of experience in creating visual special effects for AAA games,
► Advanced knowledge of Adobe Photoshop
► Ability to create sprite animations (3D Studio Max, Maya, Houdini)
► Familiarity with industry trends and standards in video games
► Good knowledge of applications for liquid simulations (3D Studio Max z FumeFx, Maya z FumeFx, Realflow, Houdini)
► Very good command of English
Are you interested in this position? Apply now!
---
How will your application process proceed?
► Your application will be assessed by an Antal expert consultant.
► If you are shortlisted, a consultant will contact you for an initial call to clarify the details of the position and your expectations.
► If you agree to participate in the selection process, the consultant will present your profile to the prospective employer.
► They will continue to advise you throughout the selection process!
We wish you good luck!
What will you get if you apply through Antal?
Free career support from our expert consultant who will be in contact with you by phone or email, help you prepare for the interview and ensure the quality of the recruitment process.