Specialista logistiky a podpory prodeje
ref nr: /13/06/2022/KT
June 21, 2022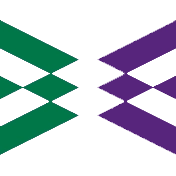 In Antal we have been dealing with recruitment for over 20 years. Thanks to the fact that we operate in 10 specialised divisions, we have an excellent orientation in current industry trends. We precisely determine the specific nature of the job, classifying key skills and necessary qualifications. Our mission is not only to find a candidate whose competences fit the requirements of the given job advertisement, but first and foremost a position which meets the candidate's expectations. Employment agency registration number: 496.
Pro našeho klienta, mezinárodní společnost zabývající se výrobou a distribucí prémiových destilátů, hledáme optimistického a pečlivého kandidáta na pozici Specialista logistiky a podpory prodeje.
Vaší zodpovědností bude:
Zajištění administrativní podpory a informací nutných pro zabezpečení
dodávek zboží svěřeným zákazníkům. Hlavní oblasti odpovědnosti jsou následující:
• Zodpovědnost za přidělené zákazníky
• Zprocesování objednávek zákazníků, zadávání do systému (SAP, EDI)
• Objednávky vzorků
• Nastavování akčních cen v systému (SAP)
• Komunikace a podpora obchodních manažerů pro svěřené zákazníky
• Vystavování faktur a dobropisů
• Zadávání reklamací do systému (SAP) a vyřizování dle daných procedur pro jednotlivé vlastníky
• Přehled o zásobách produktů v systému (SAP)
• Komunikace s logistickým dodavatelem
• Odpisy zboží
• Zpracování objednávek
• Podpora E-com týmu
• Kontrola zásob
• Vykazování stavu skladových zásob, včetně chybějících položek
• Celní report
• Denní přehledy (hlášení ORO)
• Testování systému dle požadavků SAP
• Zadávání & vyřízení požadavků (Tickets) na úpravy systému
Koho hledáme:
Pro-klientský přístup s chutí pomáhat ostatním
Pozitivní vztah k našim značkám
Logické myšlení, má rád práci s čísly a daty
Pečlivost, svědomitost a zodpovědnost
Optimismus, nekonfliktnost a loajalitu
Pozitivní styl komunikace se zaměřením na hledání řešení
PC dovednosti (znalost práce v SAP podmínkou – alespoň 3 roky, MS Office – především Excel)
Profesní zkušenosti (min. 10 let v oblasti zákaznického servisu/logistiky)
Vystudovanou alespoň střední školu
Řidičský průkaz sk. B
Co nabízíme:
Stabilní pracovní pozici v pulzující firmě se skvělými značkami.
Příležitost využít a rozvíjet své administrativní dovednosti a znalosti v oblasti logistiky.
Pozitivní pracovní atmosféru plnou energie a odhodlání ostatních dělat věci co nejlépe.
Motivující finanční ohodnocení a širokou škálu firemních benefitů.
Nadstandardní technické vybavení pro hladký výkon pozice.