Remote Frontend SW Developer
ref nr: /21/05/2022/BG
May 19, 2022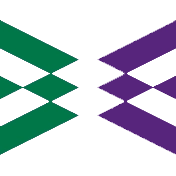 In Antal we have been dealing with recruitment for over 20 years. Thanks to the fact that we operate in 10 specialised divisions, we have an excellent orientation in current industry trends. We precisely determine the specific nature of the job, classifying key skills and necessary qualifications. Our mission is not only to find a candidate whose competences fit the requirements of the given job advertisement, but first and foremost a position which meets the candidate's expectations. Employment agency registration number: 496.
Online 1-2 round selection process in English
Our international client in the fintech sector (in nearly 50 countries) is looking for new employees and subcontractors to expand and build new teams. The company develops intelligent, pioneering web payment solutions based on individual customer needs. With the developed products, simplified, fast and efficient financial transactions are possible for everyone. Products include Java and .NET based solutions. Frontend works with JavaScript, Angular and React.
New employees, sole proprietors and subcontractors are also welcome to apply.
Tasks:
Developing the frontend of modern payment software that is used in nearly 50 countries;
In addition to development, creating developer tests;
Use of state-of-the-art software development trends and methodologies (BDD, TDD, CI/CD, DevOps);
Contact and cooperate with international agile tech teams;
Present ideas and suggestions in connection with developments and processes;
Supporting junior colleagues as a senior professional;
Continuous expansion of professional knowledge as a junior;
Keeping technical documentation up to date;
EXPECTATIONS:
Minimum 3 years experience as a frontend developer;
Stack knowledge: JavaScript (ES6/7+), React/ Vue / Angular, HTML, CSS, SASS / LESS / SCSS, NPM / Yarn / Babel / Webpack / Gulp;
Minimum intermediate level of English language proficiency required during the selection process and daily work;
A degree in IT is an advantage;
What our customer offers:
Outstanding Western European wages;
Full remote, flexible working options;
Development opportunities and professional challenges;
Training, knowledge of new programming languages;
Long-term workplace with a supportive atmosphere;
What Enloyd offers:
We provide career counseling during the interview;
We will discuss the job opportunities that suit your profile;
We help you understand how the selection process works;
We support your application from the first step to entry;
We put our market knowledge at the service of our applicants;
We give you ideas on the direction in which you should develop yourself;