SAP Data Analytics Team Leader
ref nr: /208/05/2022/KW
WE INVITE YOU | ЗАПРОШУЄМО May 18, 2022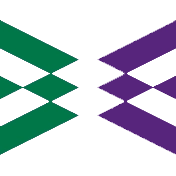 In Antal we have been dealing with recruitment for over 20 years. Thanks to the fact that we operate in 10 specialised divisions, we have an excellent orientation in current industry trends. We precisely determine the specific nature of the job, classifying key skills and necessary qualifications. Our mission is not only to find a candidate whose competences fit the requirements of the given job advertisement, but first and foremost a position which meets the candidate's expectations. Employment agency registration number: 496.
The leader in package manufacturing with several plants and offices across the globe (HQ in Austria) is looking for SAP Data Analytics Team Leader.
You will join their Cracow office located in the North of the city with approx. 150 employees or work remotely (exact details to be discussed with the employer).
Only the contract of employment (umowa o prace) possible.
What they offer:
10% annual bonus
unique working atmosphere - friendly, balanced, no-corpo
flexible working hours
hybrid working model (discussed individually, at least 60% of time spend in the office)
English and German lessons, sport card, private healthcare
Duties:
Goal of this role is to support the development and maintenance of group-wide SAP Data Analytics systems. Ensure
realization of projects & requests to facilitate business requirements
Driving delivery and taking technical responsibility for new developments being a part of Group IT Projects
Portfolio
Taking responsibility for impact analysis, estimation and implementation of change requests ordered by business departments representatives
Acting as advisor and mentor to junior team members
Proactively driving initiatives with goal to improve system and processes he works with
Capable of taking the role of technical project manager in medium size projects
Requirements:
Good knowledge of SAP BW/BI Technologies (SAP BW on HANA, Native HANA modeling, Integrated
Planning, Query Designer, Analysis for Office)
Min. 3 years' experience on similar position
Experience in designing solutions in SAP BW/BI environment (Data Extraction, Data Modeling, Data
Visualization)
Excellent communication skills in English
Exceptional analytical and conceptual thinking skills
Leadership practice as team lead/tech lead
Nice to have:
ABAP programming skills for BW development (routines, customer exits, programs)
SAP SEM-BCS module knowledge
SAP Analytics Cloud knowledge