Thanks to remote work, a culture of trust grows. More than a third of employees do not feel the boss's control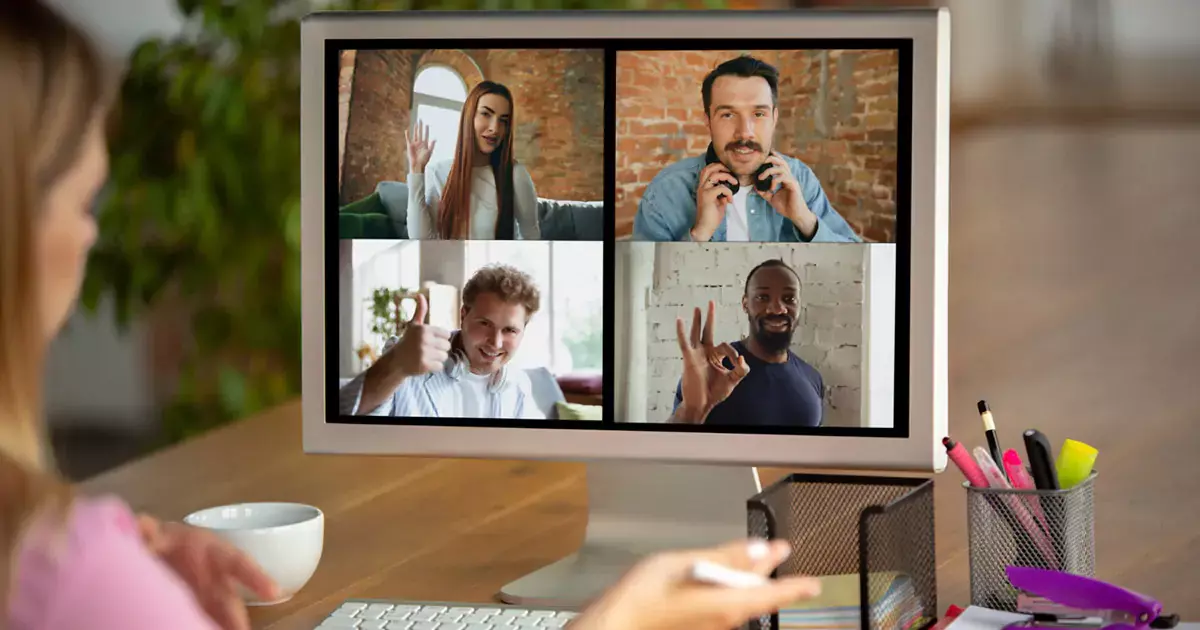 Changes in work styles during the pandemic have affected the relationship between workers and employers. Over the last year, the number of employees who declare that their work is not monitored by their supervisor increased from 30% to 35%, according to a study by Antal and Cushman & Wakefield. By 11 pp. the number of regular tele- and videoconferences aimed at controlling the work of subordinates has also decreased. Nevertheless, some employers admit that the effectiveness of employees in remote work has increased. Antal experts indicate that the recent months have proved the effectiveness of specialists and managers in the new reality, which had an impact on the positive indicators on the Polish labor market.
The necessity to switch to remote work raised many doubts, especially among employers. Even those who allowed their employees to work from home from time to time, had concerns about the effectiveness of such duties. As a result, regular remote meetings and statuses appeared in the life of companies on a much larger scale than before. It turns out, however, that after a dozen or so months, the frequency of such activities decreases, and the acceptance of remote work increases. Companies appreciate employees, they have less need to control their work, as a result, the growing culture of trust in companies is becoming more and more visible. This is one of the positive effects of remote work, which will stay with us for longer - says Artur Skiba, President of Antal.
Remote work and its effectiveness are certainly fostered by the employer's trust in employees. The methods of rational monitoring of the effects based on the objectives pursued dominate over random checking. The latest research by Antal and Cushman & Wakefield shows that during the year the number of employees who do not feel monitored by their supervisor increased significantly (from 30% to 35%). The number of tele- and videoconferences, which in the first months of the pandemic was a form of control of 45% of employees, has significantly decreased. Currently 34% of them experience them. The popularity of the so-called KPIs (KPIs) - from 29% to 32% and unannounced calls for task status (from 9% to 12%).
New challenges that have been met
The report of Employers of the Republic of Poland, "Praca zdalna 2.0", shows that 27% of companies noticed an increase in the effectiveness of their teams when working remotely. However, its success and confidence growth might not have been so high if it were not for the actions taken by the companies. Almost 60% of organizations implemented new solutions to facilitate work, 37% expanded their activities with new channels of communication with customers, and a third conducted training for employees and equipped them with equipment that facilitated the performance of duties from home. As a result, many people gained new skills, especially in the field of IT.
It is worth noting that the sudden transition to remote work required the employees to develop not only the so-called hard skills, but it was also a test for soft skills. Especially senior employees, specialists and managers who manage teams on a daily basis have the closest contact with employees, they had to face new challenges. Effective and quick implementation of a new style of work, managing it in a new way, good mutual communication is largely their merit. It is also worth mentioning the need to control uncertainty, e.g. fear of job loss, which at the beginning of the pandemic accompanied many employees. Their escalation could have a negative impact on efficiency - adds Sebastian Sala, director of the Antal SSC / BPO division in Antal.
The employee market is back
As Antal experts point out, positive assessments of the functioning of companies and their teams in the new reality translate into a strong return of the employee market. This tendency is also confirmed by general data from the Polish labor market. Unemployment is falling. In August 2021 it was 5.8%, which means a decrease of 0.3 pp. Every year. For comparison, in February 2020, the last month before the introduction of restrictions related to the pandemic in Poland, it was 5.5%, and in February 2019 it was 6.1%. The average salary is also growing, which in the second quarter of this year. amounted to PLN 5,738 gross and was higher by PLN 517 year-on-year.
The analysis of the recruitment processes carried out in the first and second quarter of this year by Antal shows that the financial expectations of employees are also growing. Demand for them is increasing and, as a result, salary offers are up to 25% higher than last year's average. The increase in offers affects almost all industries, from IT and engineering through finance, ending with marketing and HR. In addition to remuneration, candidates also expect remote work and flexible working hours. Employers must meet these expectations. Fears that the pandemic would end the worker market proved unfounded.
***
Metodology
The Antal and Cushman & Wakefield study was conducted using the CAWI method on a sample of 1,384 specialists and managers between June 7 and July 2, 2021.
The Employers of the Republic of Poland survey was carried out on a sample of 1,512 respondents, including 1,012 employees working remotely and 500 employers representing micro, small, medium and large enterprises.
About Antal
Antal is a leader in the recruitment of specialists and managers as well as HR consulting. The Antal brand has been present in Poland since 1996. There is a Polish company established in 1996 within the Antal Group, as well as a company opened in 2014 in the Czech Republic and Enloyd in Hungary. In Poland, offices in Warsaw, Wrocław, Kraków, Poznań and Gdańsk carry out projects in Poland and abroad for the largest global and local enterprises from all sectors of the economy. As one of the first recruitment companies on the Polish market, we have introduced a matrix division of teams, thanks to which our consultants specialize in both recruitment in the field of sector and position. Currently, there are 10 recruitment divisions in Antal and teams advising companies in the field of employee evaluation and development, employer branding and market analyzes. In 2018, two innovative services were also launched: a platform for freelancers - REX and the Robot Employment Agency.