Antal supports moms - new program - IT Mum Academy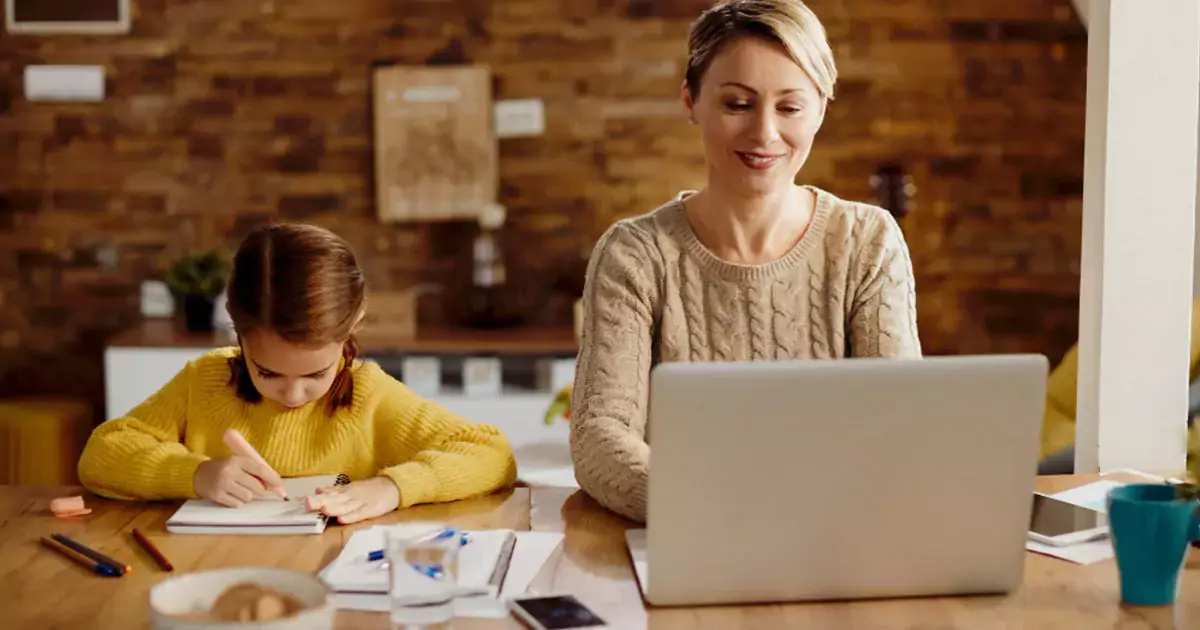 Antal experts watched as the COVID-19 pandemic has forced many women to stay at home to care for their children. Working moms are a thriving group that is used to juggling duties and family time. The scenario where mom can be with the kids as long as she wants and at the same time have a rewarding job sounds great. Antal meets this idea by creating IT Mum Academy.
Being a mother and all the responsibilities associated with it (including taking care of the house) is a full-time job. The ability to reconcile all activities requires a lot of self-discipline and consistency. However, despite so many responsibilities, many women who are on maternity leave (and not only) would like to have additional income at home.
A career high in the hierarchy of women's values
According to the report by Antal and the CFA Society "Women in Finance", the female gender almost twice as often as men indicates that a career is very important to them - 54% vs. 26%. Women do not lack qualifications, but are often more critical of themselves, and stereotypes and upbringing make them more cautious about planning their professional career.
According to data from the Central Statistical Office of Poland (GUS), the employment rate for women is only 46.8%. Mothers earn less than not only men, but other women as well. After 10 years from the birth of a child, they earn an average of 20% less than a woman who has not decided to become a mother. According to the research of the "Parent in the City" Foundation, we want to work. The vast majority, as much as 94.4% of economically inactive mothers, declare their willingness to return to work. Over gives the will to develop as the main motivator. What we fear when we return to work is the inability to combine childcare with work in any way they would like (69.4%) and logistical difficulties (51.7%) according to the report "Motherhood and professional activity".
For 54% of women, a career is very important - women want to develop and represent a talent pool from which companies can draw. For this to happen, we must convince women that they have equal opportunities and can develop, but above all - actively support their development and facilitate it with flexible forms of work - comments Joanna Wierzbowska, HR Manager, Antal. Women's fears of returning to work are clear, and we, Antal, meet them and create a program with the conditions they need. Flexible hours and remote work are just one of the many advantages of Antal IT Mum Academy - she adds.
Against the need - Antal IT Mum Academy starts
There are quite a few offers that promise quick and easy money with little or no work. Such "opportunities" are not always clear and transparent, however. Principals and other bidders are usually not charities and will not contribute to the business. However, in order to actually earn something while being a mother "sitting" at home, you need to put in some effort and skills. The key to success here is finding a perfectly suited job - one that is characterized by high flexibility, reasonable remuneration and involving all the greatest assets. This is the job of an IT recruiter.
The program is intended for mothers who:
are looking for an additional job 3-4 hours a day (or more),
would like to try something new and start working as a headhunter,
want to work remotely and like to talk on the phone,
they navigate very well on the Internet,
they value flexible working hours, because having children they know that such flexibility cannot be overestimated,
are interested in remote work, and when they want to work from the office, they will always find a space for free work in Antal,
they want to be rewarded for the results of their work,
would be interested in a full-time job in the future - if they so wish!
What do we expect?
willingness to work with people, interest in the other person and ease in making contacts
listening, verification and analysis skills
doggedness when it comes to achieving a result,
freedom in using work tools, i.e. telephone and computer
building and maintaining a network of contacts - networking
openness to projects and the challenges that follow them
experience in customer service and sales is welcome, willing to change into the IT area
What does it take to get started?
We expect answers to two questions in a 3-minute video and fill in the questionnaire with sending your CV. The recording is to verify the style of the statement. Barriers to communication.
Tell us about a crazy day as a mother, manager of family life - what is your secret for organizing your time?
Why do you think IT Mum Academy is the program for you?
The more we want to do something, the less we approach it as work. The more we are involved in something, the more it is just a part of my life that I like. I believe that we should have a chance to develop. Work is one way to define yourself. If you want to create a definition of new you, the challenge of being an IT recruiter will be appropriate. It is not the work itself that works here, but the goal. We give an impulse to change and this makes this offer unique. A job that gives you as much happiness as your free time. I personally follow the domain "Don't wait, the time will never be right, but it is worth starting from where you are standing - says Monika Kiliańska, Team Manager, IT Services, Antal.
Apply in this place: https://antalpl.traffit.com/public/an/VkUwUzlnPT0=?source=antal.pl_art&utm_source=antal.pl&utm_medium=art&utm_campaign=ITMA&utm_content=art